Author/Editor/Ghostwriter/musician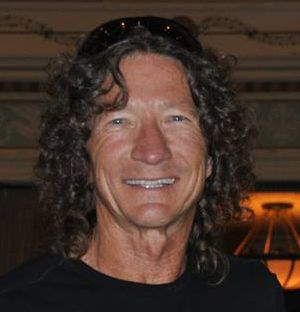 New Releases: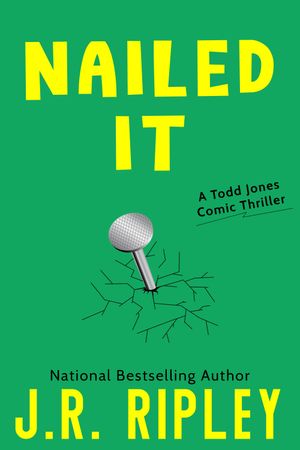 Headly Amazon Vine Voice
Florida Wacky World
The movie "Weekend at Bernies" jumps to mind but actually this story is much more beautifully written to include hustlers, cheats kidnappers and buffoons all trying to make the most ill gotten gain possible. And there is a pig too.
Laugh out loud funny and way too close to actual Florida antics not to think how this might even hint at real life ( naw-- it's fictional, right?). Outstanding !!!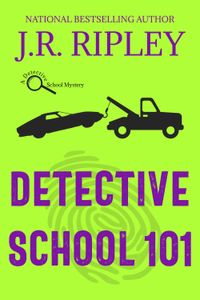 Amazon Vine Voice
South Florida silly....but very good
With a cast of crazy characters you could only find in Florida this is one exceptionally nutso ( ..an actual word). James Stewart ( no, not the actor) is on his way to living in a cardboard box unless he can secure employment. So he eventually decides to become a ...detective. That was his first mistake. His second mistake was getting accused of murdering the owner of a tow truck company ,who by all accounts, had Mr. Stewarts car dragged off for illegal parking.
From here we watch as James decides to prove his innocence by tracking down the actual killer himself armed with one detective school lesson under his belt.

This zany romp has everything you need to have a good laugh without having to worry about foul language or steamy sex scenes.... this is all about fun !
Another great read from J R Ripley!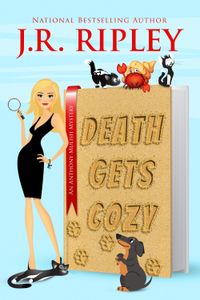 Dawn Greenfield Ireland
Hands down fabulous!
That JR Ripley knows how to tell a yarn! Ripley created a cast of characters and situations that were laugh out loud crazy. Almost unbelievable, but so fresh from the typical drivel of the cozy genre. Thanks big bunches for such an enjoyable read.
Booking A Killed Vacation
I loved this book. Since I live in South Carolina and have been to Myrtle Beach many many times. This book held my interest so much that I could not put it down. I. could never figure out who the killer was. Would highly recommend it to everyone.
Barb G
Best book I've read in awhile
I have not finished the book. On chapter 21 out of 36 chapters but I'm loving it. Have chuckled and also had a few tears. I don't want to be a spoiler so I'll just tell the beginning. A dying man asks a woman 10 years younger than him (She's 29 if I remember right.) who he just met the night before to marry him and be his companion (platonic) til he dies and sets up a contract and pays her to do it because his family and friends show thier worry about him and her not knowing him doesn't have those feelings. That's it from me. You'll have to read the book to learn more.
Diana
Deserved the best. Very entertaining. I had no idea who the killers were until the very end. I was surprised. I laughed at the quirks of the characters. Fun read. Looking forward to reading more of your books.👍👍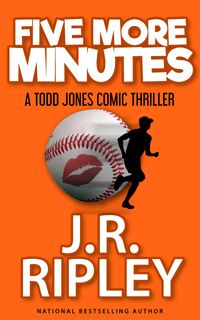 Who's zooming who?
"As Oliver Hardy used to say" well...here's another nice mess you've gotten me into ". As a former RE guy myself luckily I have never encountered such a obvious set up, but Todd had his thinking mind disconnected when the knockout babe started talking big money. From there it rolls downhill quickly and actually picks up considerable speed at the ending. That all this conniving takes place in South Florida is no surprise...But makes it easier to digest. The love for money is the root of all evil and the roots go very deep in this story. Great characters brought to life by great and humorous writing (as usual) in any JR Ripley story. I loved Todd's mom...what a hoot....and the addition of Mr.Squeals was icing on the cake. Another triumph!"
Eddie D - Amazon Vine Voice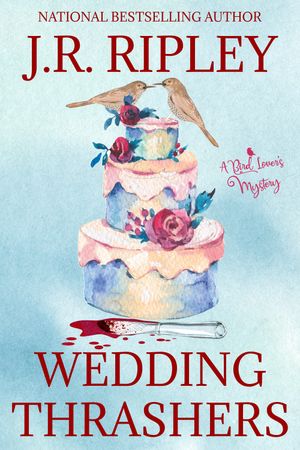 Kelly Knapp - Amy is Getting Married!
Amy is getting married! But which Amy? Doesn't really matter because the groom gets murdered just minutes before the ceremony.

I don't know much about birds but Ripley had me giggling within pages and then throughout the rest of the story. The protagonist is smart but takes too many chances, which gets her into a lot of prickly situations. Non-stopped fun!
Kirk- Excellent
This is a great addition to the series. It ends on a cliffhanger and I cannot wait for the next adventure. I love the characters and the descriptions of the birds and their birdsongs are wonderful.
Amazon Customer - Kept me guessing!
Enjoyed the book. It was entertaining yet had a good plot and didn't let you in on who the real killer was to the very end. Worth the read!!
---
Please check out Glenn's other books, written as Glenn Meganck, Glenn Eric, J.R. Ripley, Marie Celine, Nick Lucas and more!